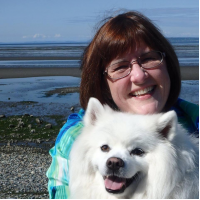 Jeanine Lauren
Contemporary Romance, Romance, Women's Fiction
Jeanine Lauren has always loved a good story. She prefers those where the strength of community and the power of love combine to overcome even the darkest of situations. Jeanine writes from her home in the lower mainland of British Columbia, Canada, not far from the fictional town of Sunshine Bay, where many of her characters live.
Reading is like travel allowing you to exit your own life for a bit and to come back with a renewed even inspired perspective.
Laurie Helgoe
Never judge a book by its movie.
J. W. Eagan
Reading is a staple of life like bread or water. Or chocolate.
Rett MacPherson